You read the title correctly. Today is a day that really schmecks.

"Okay," I hear you say "What do you mean—"schmecks" and why, today of all days, is it a schmecksy day?"

Schmecks is a word that Mennonites use to mean tasty…flavourful…yummy. On this date, back in 1906, a dear person named Edna Staebler was born.

Edna, amongst other writings, authored Food That Really Schmecks a popular cookbook that chronicled Waterloo County Mennonite cooking. It not only captures a way of cooking, but a way of life, and sets for us--the reader--the scene at the market or kitchen table. She was both a national and local treasure with a sparkly personality and a joyous wit. She passed away this past September at the age of 100.

At one of our dinners she told me Wilfrid Laurier University Press was in the midst of re-issuing Schmecks. Thanks to the wonderful people at the Press, I secured some copies to distribute to a few bloggers for a little event I've entitled "A Day That Really Schmecks" to celebrate Edna and, as she put it, "irresistibly good-schmecking (tasting) food."

The bloggers I approached were enthusiastic and willing to participate. Thanks to all of them for making this event happen. I think we all had a good time with the recipes and enjoyed Edna's words and the pictures she painted with them. They all had free run of the book and made what appealed to them. I hope you'll visit their sites because they all did a fabulous job. I
f you want to know more about the book, Canada Eats has posted my review of this classic Canadian cookbook.


Ada's Crisp Biscuits and Cheese Rolls at Once Upon A Feast
Ruth was taken back to memories of cooking with her Great Aunt Mima…and writes about the joys of baking with someone who bakes by feel.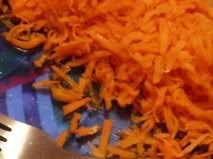 Baked Carrots at Food Maven
I think Rachel was bang-on about Schmecks reading like an old family cookbook, complete with marginalia. This veggie dish's simplicity is just what's needed in today's busy life…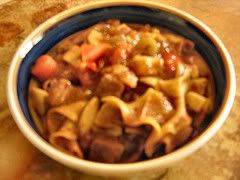 Beef Stew at La Mia Cucina
Given how chilly it is right now, I think Lis' take on Edna's beef stew is just what's needed—warming and hearty, complete with Lis' own charm.
The Best Vegetable Soup I've Ever Tasted at The Cooking Adventures of Chef Paz
With a title like that, how could Paz resist? My favourite line from the post: "Look, mom! I'm making Mennonite Country food!"

Cheese Rolls at Cream Puffs in Venice
Ivonne, being the talented and inspired baker that she is, took Edna's advice to heart and made her own variation of Edna's cheese rolls.
Coconut Cloud Cake (from Serena Shantz) at the Cooking Diva
Melissa read a couple of our posts and decided she had to get involved—such is Edna's drawing power! Paz provided the recipe and Melissa came up with this gorgeous cake.
Cream Schnitz Pie and Cream-and-Crumb Schnitz Pie at Dewey's Treehouse
Mama Squirrel's post discusses pie making, the Waterloo County way, and includes a note she received from Edna several years ago.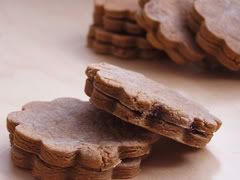 Jam Jams at The Domestic Goddess
Jennifer's sentimental meditation on childhood, and how her mum passed on a love of Schmecks was inspiration for her recipe choice.
Maple Syrup Cake and Soft Maple Icing at sweet pleasure:plaisir sucré

I was curious as to what Sam would make, as there are lots of sweet pleasures from which to choose. Without doubt, Edna would have been impressed.
Rigglevake Kucha at Confessions of a Cardamom Addict

I decided to retell the controversies of a simple and delicious little cookie that started a war.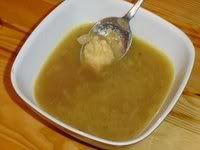 Tzvivelle Rivel Soup and Cheese Rolls at i like to cook
Sara's having a grand old time reading and cooking from Schmecks and posted about her two favourite dishes thus far.


Now...because of the work of all these wonderful people, I've recieved a couple of notes from readers and foodbloggers wanting to do something to celebrate Edna.
If you are interested in participating, then read this.

Cheers!
jasmine

add this page to del.icio.us

tags: Edna Staebler